Gabriel + Wendy Engagement
I have been wanting to work on this specific blog post for a while now.
When I tell you this story, you will not believe what I am saying, but everything about this is 100% true!! Gabriel and Wendy have been together for 8 years. I have known Wendy since junior high and Gabe for about 5 years now. When I first met them as a couple, Gabe was adamant that he did not believe in marriage, didn't want to get married, the whole ordeal. That of course, was his decision and what he believed and NO ONE and, I mean no one was changing his mind. Now, as a good friend to Wendy, I thought, surely she wanted to marry him one day and make things "official" on paper-- but only God knows when the right timing is for everything....
Gabriel came to me in January with an idea. He said he couldn't tell me through text, or by phone, that it had to be in person. I'm sitting there thinking, oh my gosh something is going horribly wrong? He needs help? Something happened to Wendy? Is she pregnant?! Whats the big news?!?!
He comes over and tells me he wants to plan a surprise proposal to Wendy in the summer. By the time you read this you're thinking "Okay yeah that's sweet, and about damn time!" right?! Now, what you read next will put you on the floor....hold onto your seats....He also wanted to plan a surprise wedding.......the SAME weekend he proposed.
Yeah....
You read that right... he wanted to get engaged AND married in the same weekend yall!!! The following gifs were my reactions after those words left his mouth...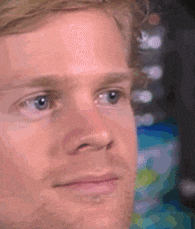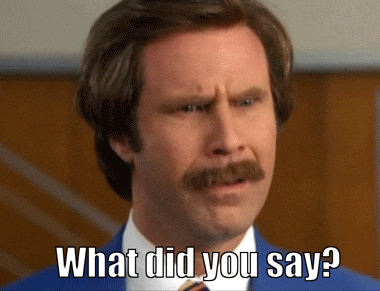 All accurately in that order!! I wish he would've recorded it. He told me that pretty much the very limited amount of people he had discussed with up until that point the same thing he told me, had had the same reaction. Well, I don't blame them because DUH! This was such an incredible gesture, so romantic of him and WHAT?! He wanted to get married?! I never thought those words were going to come out of his mouth! Of course following lots of congratulations, he then tells me he needs my help to plan it. Thankfully, since I work lots of weddings I got plenty of connections with vendors (sometimes I feel like a wedding planner/coordinator at weddings, not gonna lie). We started to meet every once in a while to discuss where and when this proposal was going to happen. Who was going to be there, what we needed to do to keep this a secret, how we were going to execute this flawlessly...etc.
He wanted me to capture the moment when he got down on one knee, honestly, I am honored and so happy that I got to be there for that. These two have had a long road together and deserve happiness such as this. I had just started shooting in my new studio and before that we had looked at some other places to do the actual proposal. Gabe wanted them to dress up really nice and do a fake magazine photo shoot. So thats where I came in, having to text Wendy that I needed her and Gabe for a project was one of the hardest things to do. I didnt want to lie to one of my best friends, but I knew in order to make this happen without her being suspicious, it was the way to go. So I told her a basic outline of what I was expecting, how to dress and that I had already discussed these details with Gabe as well so not to worry.
We met several times at my studio planning where it would happen. Wendy's mom even showed up to see how it would all play out on the big day. We decided that I would just start the shoot like I do any other shoot, pose them in some cute couples poses and once it was his turn to do all the talking, I would just give him the signal. Wendy arrived at my studio and I had one of my resident hair and makeup artists doll her up for the shoot. Gabe was getting ready and on his way while we were busy at the studio prepping. My hair and makeup artist, Melissa Holtzclaw, was even in the whole secret, and did a fabulous job or keeping it that way while she got Wendy ready! Below is how all of this played out, get your tissues ready...
After a few poses....this moment, this one right here is where my nerves went through the roof, and I can only imagine how Gabe felt holding that ring. I was able to pose them perfectly to where Wendy had no clue whatsoever what was about to happen!! Gabe took the ring out of his pocket and smiled THIS WAS IT!! My best friends lives were about to change forever!! Gabe turned around, grabbed Wendy by the shoulder, turned her around and said "Okay, and now what about a pose like this?..." and I lost it yall, along with Wendy. It was so hard to keep my camera still and get the shots without my hands shaking and I didn't expect to get THAT emotional too hahaha it all happened so fast!!
Cue all the ugly crying....
All the joy that followed this was SO much that we had to bring in some friends and family to relish in the moment too! I felt so bad because I didnt have my phone on my to cue them to come in when it happened so they missed the moment, and I didnt get it on video, BUT at least there are pictures for proof! Hahaha All Wendy could say to us was "Omg I hate you guys! What is happening?!"
All the stress, all the tears, all the smiles, SO WORTH IT! Of course, I couldnt let them leave without getting some REAL engagement pictures done, so Wendy changed outfits and we headed outside to take some super cute pics in downtown Mckinney!
Ladies and gentlemen, our plans were not over yet!! Stay tuned for the next days events that followed in the next blog post...incase you missed it, that means more ugly crying and all the love in the world under one summer beautiful sky!