In January I graduated from a photography program that led me to become a Certified Professional Boudoir Photographer. I have learned so much over the last year alone on boudoir, and I am so proud of how far I have come from when I started shooting it 4 years ago! This journey has introduced me to some amazing people, including these ladies right here!!
Image edited by: Paige Ivy Boudoir
In the beginning of April we visited Boudie Camp Live which was hosted in Austin, TX by Molly Keyser, the owner and creator of Boudoir Certified. Me, including 8 other ladies that had never met each other in person, came from all over the world and stayed together under one roof! Soooooo many pheromones in one house HAHA! There's actually one girl that left prior to us taking this group shot, so sad its not complete but, she would've joined if she didn't have to catch a plane so early!
We set up our cameras on the entertainment center in front of us on a timer and ran to pose! Looking back at this picture makes me laugh and just reminds me of the awesome couple of days we spent there. We got 2 full days of learning and shooting hands on, so naturally, since were all boudoir photographers, we had to get some group and individual shots of each other! This was probably one of my favorite parts of this whole trip. As a photographer, we sometimes need an outlet of the norm, so we practiced posing and lighting all in our Airbnb.
I want to say only 2/9 of us actually brought lingerie to shoot in so we ended up going to Target to get some body suits and corsets (surprisingly they had a good selection) and we came back, got dolled up and started shooting! It was so fun to see all the different styles of photography! We all learned and grew from each other and we all stay in touch to this day. I never imagined becoming so close to complete strangers in such a short amount of time. We are already planning our next trip!
Here's some behind the scenes of our airbnb shootout! While my friends posed I got pictures of some of the girls shooting and in between some shots of my own of each girl:
We also got to shoot some Shibari the night before this with one of the girls!
A HUGE shoutout to Rich Cirminello, a fellow boudoir photographer, for teaching us the ropes--- literally!
While in Austin we took advantage of our time there and met with one of my photographer idols as well, Victoria Caroline who is a dark and moody photog QUEEN! I owe so much to her for showing us her studio, teaching us some workflow poses, and talking business. She is super down to Earth, so sweet and literal boss babe goals!
And here are some other pictures from the trip because I am forever grateful to have made such amazing (photographer) friends and had a blast!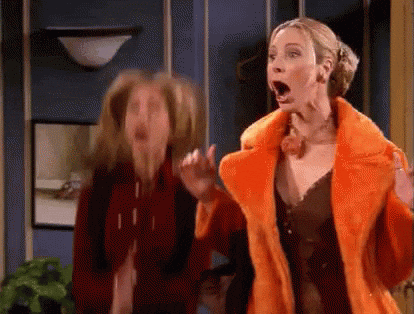 Got my picture with Molly Keyser aka #BoudieShorts creator/photographer/teacher/CEO
Try to find me in the mass of boudoir photographers...
HINT: you can't really see me lol!
I cant wait for the next learning adventure I have next year! I am going to be in Scottsdale, Arizona for 5 days learning from more of my favorite boudoir photographers and I am STOKED! Work trips don't have to be boring and I am beyond thankful to have a career path that I truly enjoy and never stop learning in!
If you're not local to Texas and looking for a boudoir photographer in your area or if you're traveling please check out my friends, they're all so talented!
Jessie: Nashville, TN www.ansataphotography.com
Teri: Pella, Iowa www.inthenowphoto.com
Samantha: Warrenton, MO www.diamondgalphotography.com
Danielle: Manassas, VA www.facebook.com/wildgingerrebel
Victoria: Houston, TX www.knottyboudoir.com
Paige: Wasilla, Alaska www.paigeivyboudoir.co/
Polly: South Florida www.pollyvaleraphotography.com
Tanna: Wichita, Kansas www.tannadickeyphotography.com