Here we go, another blog post y'all requested on my Instagram!
In April of 2018, I met a couple that have now become some of mine and my husbands best friends. You have seen them before on my blog ;) I can forever thank them for getting me back in better shape than I have ever been in my life. I started doing these "at-home workouts" with them and fell in love.
I've had two gym memberships in my life, both equally expensive and a waste of money. I would get to the gym and not know what to do except visit the dance classes. I would walk up to machines totally confused on how to even use it, and I definitely could not afford a personal trainer! Since having my daughter 7 years ago, my weight has fluctuated between 94-106lbs. The heaviest I have ever been was pregnant with my daughter at 110lbs (and I didnt even finish my pregnancy!)
I did a 6 week challenge at a gym in January 2018 and lost 6lbs in a 6 week span, which I was happy with but I hated driving so early to the gym. I did the challenge with one of my best friends and it was hard to coordinate when we could both go at the same time. I would say more than half the time during the challenge I worked out alone because our schedules didn't match up. The people at the gym were great, nothing against them, it just wasn't for me and that's totally okay!
At home workouts are not for everybody either. Some people like to use all the machines at the gym even if they don't know what they're doing. I just decided I wasn't going to keep paying for a membership I wasn't using or taking full advantage of with what I was paying. Yes, there are affordable gyms everywhere but unless you pay for a trainer, a nutritionist and the gym chances are you'll most likely be feeling like me, totally lost.
I am not going to lie, I was super skeptical when my husband came to me with the idea of cancelling our memberships and working out at home. I was like, no way, that wont ever work! There's no room in our tiny apartment! Pretty much came up with lots of excuses, as I'm sure you are reading this.
The first program that I did was in May of 2018 for 21 days and let me tell you, it was 6 days a week which was hard itself since I work weekends and during the week. I didn't follow the nutrition to a T and missed a couple of workouts but I still got better results than I ever have with a gym!
We went on vacation to Florida in June and we worked out at the condo everyday, mostly because it rained all week while we were there so going to the beach was out of the question. But, I am glad we did because it helped me set my goal for the day and feel good after doing it. Exercising releases endorphins, which make you happy, as the intelligent Ms. Elle Woods once said.
I was starting to see more progress. Definition in my arms which I have always wanted, my abs poking through more and more everyday...
We partied it up on July 4th at our health coach/mentors house and I have never felt so good about being in a swimsuit, even if it was a one piece!
This has easily been the best decision health wise that me and my husband made. With our busy lives, we don't have time to go to a gym, so now we workout from home. All we did was get a set of dumbbells and got to work! We have the liberty to do our workouts whenever/wherever we want! To us, there's nothing more satisfying than to help people, especially in this area to reach their goals like we have or even exceed them!
We are so thankful for Josh and Melinda taking us to new heights with out health and our fitness regimen. You want people who are in your corner cheering you on and helping you meet your goals every step of the way. It also helps that we are alot alike so we get along very well and have grown to become close friends with them. We see lots of parties and trips in the near future ;)
One of the best parts about this whole journey has been earning extra income on the side just by posting our progress online. Who doesn't want a reason to make more money?! That is an offer we could not resist. We were amazed to see how something so simple led Josh and Melinda to live lives not like other 30 year olds ever have. We wanted that for ourselves, so we made the move to invest in our health and help others along the way.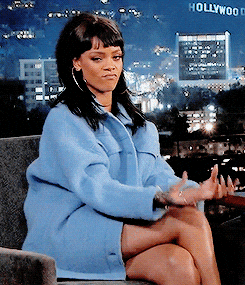 I started a new program that they just came out with that lasts 8 weeks and it has been the game changer I needed to get me where I wanna be. I haven't completed it yet (been super busy with photography ;) lol), but here are some progress pictures... First picture on the left was taken in October 16 and the one on the right was taken on November 2 about 2 and a half weeks apart. Now THAT'S what I call progress!!
I have NEVER had abs like THIS before!! Especially in such a short amount of time. Obviously, it's not all about the workouts, you have to get your nutrition in line. The beauty of these programs is that they all come with meal plans specific to your body type and needs. I also drink their superfoods shake as a meal replacement, which they have in like 7 different flavors so you will never be bored. I use sweet sweat workout enhancer, and waist trimmer as well when I workout. It helps me sweat more to lose water weight. There are so many benefits to all of the products I'm using. This is just a sneak peek of what I have done.
If you want more information on products, workouts or signing up to be a better healthier you, lets make it happen cap'n! I can guide you every step of the way as my coaches did. If there's ever something I don't know the answer to I will lead you to someone who does know or do lots of the heavy lifting (research) for you, no problem. Ladies, dont be afraid to lift, it will not make you look "big". Lifting has been the way for me to get toned and strong, I love it!