Elizabeth P. Senior Portraits
Since Thanksgiving falls on Thursday this week and I will be with family I am posting #throwbackthursday one day early! This Senior session will go down as one of my favorites since I started my photography business! She reminded me so much of Jojo the singer. Tell me I'm wrong! lol That is definitely her doppelganger!!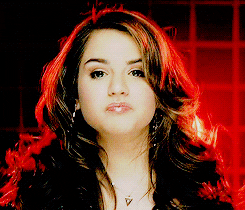 Aside from the fact that Elizabeth is totally gorgeous, she was so genuine and sweet. We had a great time shooting in one of my favorite parks in Dallas.
I absolutely loved the outfits she chose. The peach/light pink color complimented her very well! She also did her own makeup which to this day makes me so jealous. I wish I knew how to do my own makeup like that back in high school! lol
She also resembles Jojo from The Bachelor as well, now that I have looked at her again haha! Someone prove me wrong... Yall know we have 7 people in the word that we look alike!!
Elizabeth, I hope college is treating you well! Hopefully we get the opportunity to shoot again for your last year in college. If you know of a Senior graduating Class of 2018, I am now booking for my spring dates, which fill up fast because of prom and bluebonnet season. So, if you want to snag a spot, email me now! Prices are changing next year!!