Lingerie for YOUR body type
After 2 years of shooting boudoir, I love that I can give advice like this. I get a lot of women that come to me so confused about what to wear for their boudoir session. Especially, when you are buying lingerie online! How will you know if the look you like will fit right? Well, there are ways to help guide you to the right decision without having to go to all your gal pals for advice and opinions. What each of us considers "sexy" is a matter of personal preference. For some, lace trimmed boy shorts and triangle bralettes offer just the right amount of allure; for others, the art of seduction is best achieved in bustiers and window briefs. The versatility of lingerie is part of its charm; it can be tailored to YOUR lifestyle, personality, shape mood and more.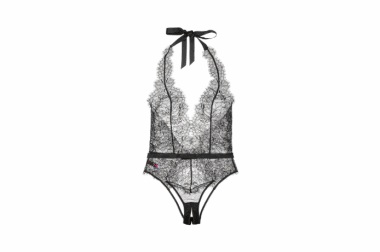 You may prefer basic, nude tshirt bras and bikinis for everyday, but extra-sexy essentials, like suspender belts, halter neck bras, and body suits await you off the clock. To bring your underwear drawer up to snuff, I am breaking down 9 most common shapes outlined tips for finding lingerie that feels tailored to yours- pairing apple like bodies with scintillating one pieces and carrot figures with flirty chemises for starters. Many of the items ahead flatter more than one type so go into this open minded.
1. BROAD SHOULDERS
If your shoulders are wider and a bit more broad, compared to the rest of your slim waist and legs, a flare bottomed babydoll can flatter your shoulders and the flared bottom will give volume to our bottom half; balancing out your figure top to bottom.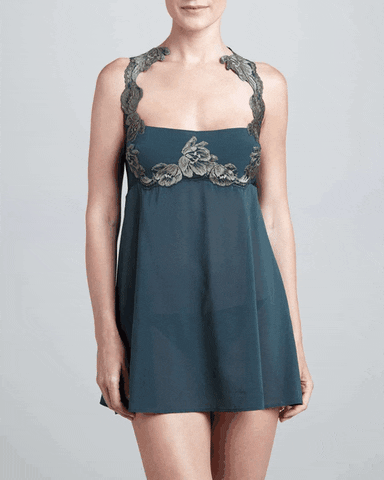 2. Hourglass
Your breasts and hips are equally proportioned, and your waist is your smallest measurement. The perfect styles for hourglass shapes is anything that'll accentuate your waist. Try a set with a garter belt. Not only are they super nifty for stocking occasions, but it emphasizes your waist.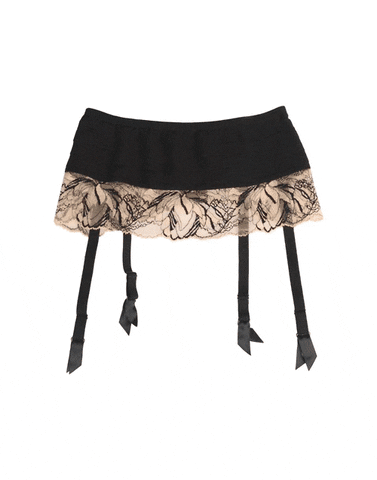 3. Itty Bitty Titty Committee
Small chests don't need as much support, and sometimes ditching the bra is an obvious option. If your straps are always falling and strapless bras tend to become a belt when you hit the dance floor, try out a racerback bralette.
4. Pear
Your body is smaller up top: smaller chest and narrow shoulders, and your thighs and booty are on the thicker side. Draw the eye from top to bottom and show a little skin. A plunging neckline or strong graphic print will do the trick!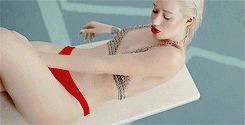 5. Petite
Being petite all over means you can wear tops meant for smaller chests that are meant for fashion over 'function.' Go for styles that have volume without overwhelming your petite shape.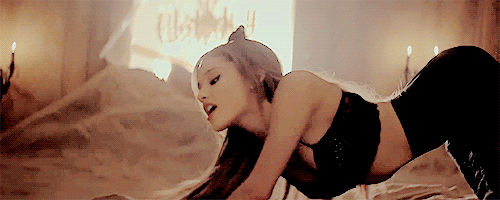 6. Busty
Having a bigger bust doesn't make it 'easier' to feel sexy in lingerie. Your top half may be ideal to fill out a cute bra, but if you have a smaller bottom or narrower hips it becomes a challenge to shop by set. In order to balance out your busty top but smaller bottom, try a panty with a thick waistband or high waist.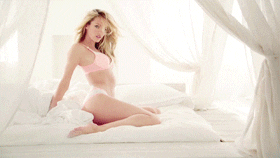 7. Little Torso
Is your torso on the shorter side, but you have legs for days? Stay away from high waisted bottoms, because they will likely eat up your midsection. Go for a low-rise bottom to elongate your tummy area!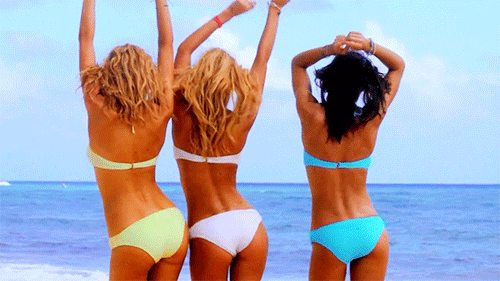 8. Long Torso
Having shorter legs and a longer torso is sort of a blessing this season since high waisted everything is all the rage. Try a high waisted bottom, or go for a lacy crop top set to draw the attention to your legs and shoulders.
9. Dancer
You have a long, sleek, muscular frame. A slender body type like yours can be lingerie'd in a bunch of ways, so you should take your underpinnings as a way to experiment! From a teddy to a corset, the lingerie world's your oyster.